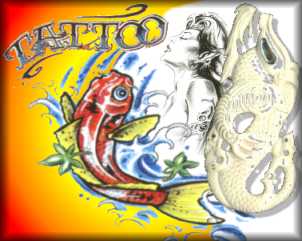 is another pastime that I really like to potter around with. I have always liked drawing and making things with my hands.
I dabble in a variety of mediums ie: pencil sketches, oil painting, scrimshaw, bone carving, glass painting, lead lighting as well as being a very competant Tattoist, having had a number of Tattoo Studios over the years.
Sadly, my current employment at Affco Imlay here in Wanganui does not allow much time to carry on this craft but I still manage to keep my hand in here and there as well as learning more and more about building & designing web pages and grafix.
My place of work

is Affco Imlay here in Wanganui where I work as a Quality Assurance inspector.
I plan on getting a page together about the boning room that I am a member of but to do this I must first gain permission from the plant manager to take a few photos of the room and it's members.

Keep an eye out for this page as it will be fairly interesting I assure you.
All images are © copyright G Potaka - 1999/2001
None of the images on these pages may be reproduced, reposted, or retransmitted without
the written permission of the Webmaster.