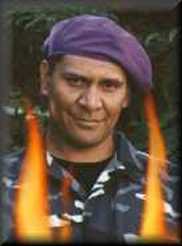 I started at Imlay as a pretrimmer in what used to be Cutting Room 3 (now C/R2) on the dayshift.
I moved across to my current room because I prefered the nightshift where I was the sole operator on the scales, strapper and glue machine.

I was then trained as a Quality Insurance Inspector and this is my current position.

I am also the current nightshift sampler.