Trevor is a recently retired Signwriter and Commercial Artist.

A past President of the North Taranaki Rod & Gun Club he is an avid outdoorsman.

He has given the hunting game away now as those hills arn't as small as they used to be but also has handed his rifle on to younger legs, those being of his grandson.

He also served as an Honorary Fisheries Officer for the Taranaki Acclimatisation Society.

Roles of the above nature have and still do, keep him in the type of environment close to his heart as well as his favourite art subjects, namely Trout, Game Birds and Sporting Dogs.

This winter he hopes to produce what we feel will be more outstanding Wildlife Artworks.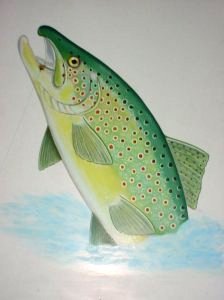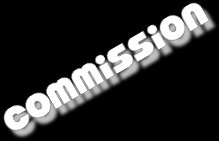 work is undertaken by both Artists.
For more information about this service please send email including a brief description about your request to:
George (G.I) is from a rural background in the Wanganui area where his love of the outdoors and in particular, hunting and fishing, were able to be relentlessly persued. His creative ability extends to many forms of art, some of which can be seen amongst these pages.

Experienced in Design and coordination of Point of Purchase Displays and stands.

Conceptual designs for a variety of clients including:

Te Oranganui Iwi Health Authority

Whanganui Rivercity Maori Wardens

I like to use my technical skills, design background and computer skills to create company brochures, ad layouts, and develop graphics for the prototypes.

Create logos, artwork for business cards, promol kits for small business's and entrepenuers using illustration skills and graphic design.

Design and create company logos and produce signs for both indoors and outdoors.


Portrait Artist - Comissioned for work on portraits of people and animals using a variety of media.

Scrimshaw Artist-Comissioned to undertake scrimshaw work on knife handles, and handmade jewelry and ornaments.

Tattoo Artist - Owned and operated own Tattoo Studio for 6 years.

Areas of Specialization;

Web Page Design Build and Maintain, Dermagraphic Art, Oil Painting, Scrimshaw, Sketching, Handcrafts.